Sorrento Lemon peel in quarters
Quarters by PGI Sorrento oval lemon. It has a elliptical shape, with a bright yellow peel, very aromatic, a particularly juicy and acid pulp. The peel is very rich of essential oils with a unmistakable and distinctive aroma.
Made with fresh fruit without any sulphur dioxide
I limoni di Sorrento sono tesori che vengono lavorati da Agrimontana con passione e delicatezza. I frutti sono immersi in un bagno di sciroppo di acqua e zuccheri, nel quale affrontare una lenta candidatura a bassa temperatura sotto la costante sorveglianza dei canditori Agrimontana, che si tramandano questa lavorazione di generazione in generazione.
Our products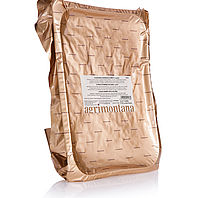 Tray in a vacuum Alufoil bag (Agrimontana patent) - 2,5 kg
AREA
Consigliato per pasticceria

Consigliato per cioccolateria