Piedmont Hazelnuts and Sicily Almonds smooth Praline 60%
Highly refined paste made with mixed nuts and sugar. Caramelised by hand using traditional refiners. 30% PGI Piedmont hazelnuts, 30% Sicily almonds and 40% sugars. Origin: Piedmont and Sicily. Ideal for pastry and chocolaterie.
Fatty and sugar pastes made solely with pure, natural ingredients without artificial flavourings, colourings, preservatives, palm oil and derivatives.
Our products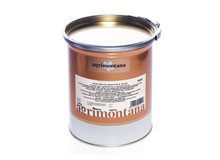 tin canister - 2,5 kg
AREA
Consigliato per pasticceria

Consigliato per cioccolateria

Consigliato per gelateria